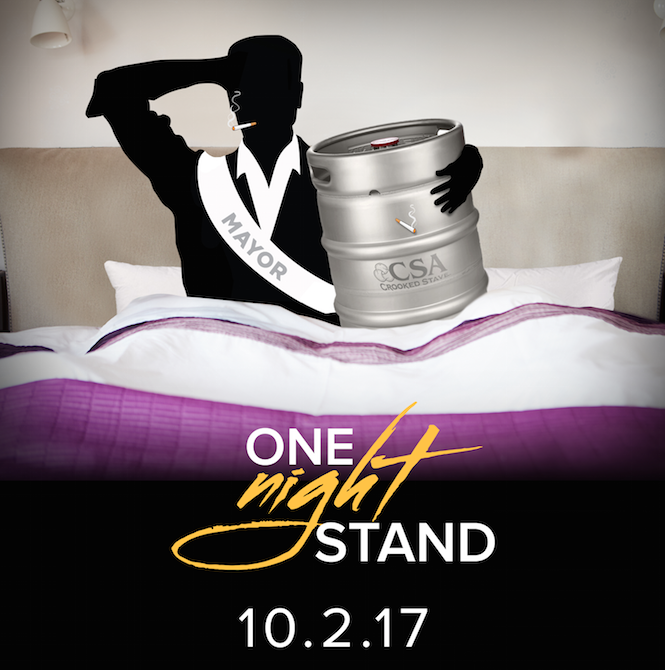 GABF One Night Stand
October 2, 2017 — 3 p.m.
When: Monday October 2, 2017, — 3 p.m.
Event cost: Free!
Brewers from all over the country are coming to town for GABF and boy are we gonna score! With Crooked Stave Distributors as our wingmen, we are hooking you up for a historic tapping of 50 special beers!! Join us for our "One Night Stand", 10/2/17 ! Enjoy for one night with no long term commitment!