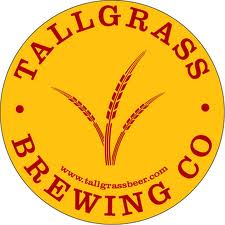 Tallgrass Brewing Company
Manhatten, KS
The decision to found Tallgrass Brewing Company was made by Jeff Gill and his wife Tricia on April 8, 2006. Tricia had asked Jeff THAT question: "What do you want to do with the rest of your life?" Jeff had been thinking about that exact question quite a bit. "I want to start a microbrewery!" Jeff answered. He had been an avid homebrewer for six years and loved to brew beer that people enjoyed. At that point, he and Tricia made a commitment to start a new microbrewery in Kansas. It would mean moving from where they lived at the time, Jeff giving up his career as geologist, and Tricia changing jobs.
After the decision was made, the next 12 months were a flurry of activity: Jeff juggled a full-time job while trying to gain as much experience in the craft beer business as possible, and Tricia gave him her full support along the way. They chose Manhattan, Kan., for the location of the brewery, and chose Tallgrass for the name. They had always wanted to settle in this area to raise their family and live near the scenic Flint Hills and Tallgrass Prairie surrounding Manhattan. It just so happened that the water near Manhattan is an excellent choice for brewing beer, too!
When the spring of 2007 rolled around, Jeff was ready to speak with friends and family about investing in their dream to start Tallgrass Brewing Company. With the money raised and a lot of hard work, the brewery was built just off of Green Valley Road at the edge of the Flint Hills. A beautiful copper-clad brewhouse arrived in June 2007 and the first beer was brewed in August 2007. Our beer is now available on tap and in cans across the Midwest, Mississippi, Minnesota, and more to come!
Tallgrass Brewing Company

8845 Quail Lane
Manhatten, KS 66502
Phone: 785-537-1131
Email: austin@tallgrassbeer.com
Website: http://www.tallgrassbeer.com