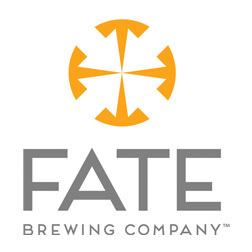 We believe in FATE. We think in the right circumstance, anything is possible. We understand the value of a good meal and a connection with one another. We see craft beer as the perfect accompaniment to life's adventures. It's something that brings together people from all walks of life. A meeting or a celebration over a beer often leads to great ideas—ideas that some may call "fate."

FATE Brewing Company is the brainchild of Owner and Founder, Mike Lawinski. He spent the last 10 years working for the Big Red F Restaurant Group, as the operations manager for both Centro Latin Kitchen and the West End Tavern. It was in this role that he discovered his dream and eventually what would become his FATE…to start his own restaurant and brewery that will provide crave-able innovative comfort food, expertly paired with craft beer and served by a passionate staff.

History of Our Building

From 1984-2004 our location was the home of Jose Muldoon's, an authentic Mexican restaurant. Frank Day, the owner, also operated a Colorado Springs location making the Boulder branch the second restaurant under this name. The large space, south facing patio and margaritas made Jose Muldoon's a hotspot in the community and a special favorite amongst the college crowd. In 2004, the concept was changed from Jose Muldoon's to Table Mountain Grill. In 2005, another Mexican restaurant, Playa Azul took over the lease, they shut doors to the public in 2011. The building was vacant for another year until, as fate would have it, we came along. FATE Brewing Company was incorporated in January 2012 and building renovations began July 2012.