Mayor Events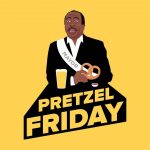 Free Friday Pretzel
December 15, 2017
3 p.m. - 5 p.m.
Join us for our Friday Afternoon Club (F.A.C.) this Friday from 3pm to 5pm.  It goes like this, you buy a beer (or other adult beverage) and we give you a free Regular or Stuffed pretzel with.  Its a pretty sweet deal!!
Read More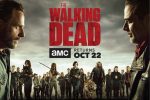 The Walking Dead Season 8 @ the Mayor!!
December 17, 2017
7:00pm to 10:00pm
Join us for last week's recap, the current Season 8 episode and the the Talking Dead afterwards!!
Read More