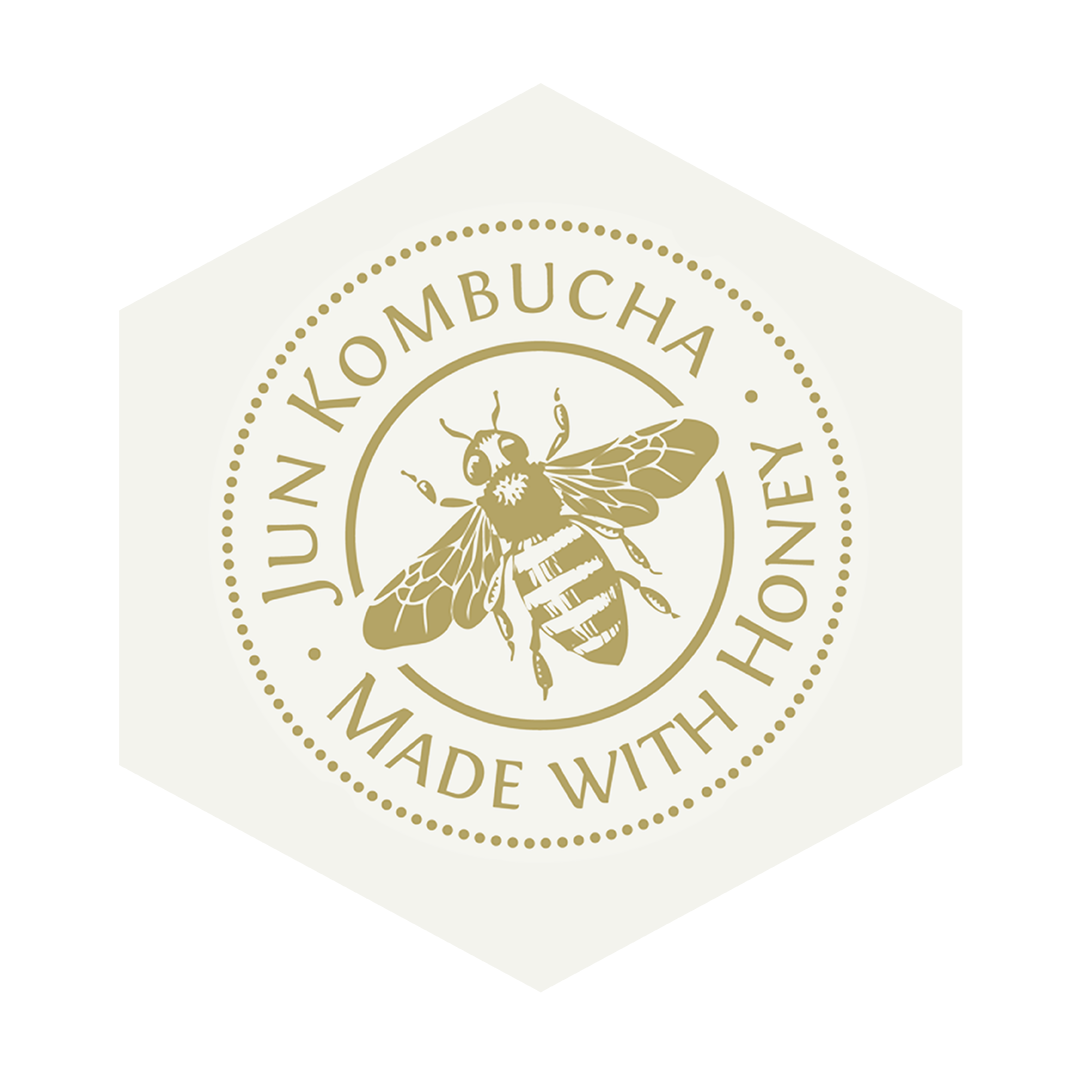 Wild Tonic
Cottonwood, Arizona
The WILD TONIC® story begins with an artist and her passion for innovation and creativity. Painter, Holly Lyman, worked with beeswax, an ancient medium known as encaustic, for many years until she discovered the art of fermentation. One day, her love of painting with beeswax transformed into working with honey, another labor of love created by the bees. As with many creative endeavors that sometimes spill into other forms of expression, Holly unexpectedly found herself fascinated with a rare ferment known as Jun. She brewed with this living culture day after day until several years and brew experiments later,
WILD TONIC Jun Kombucha was born!
WHAT IS JUN?
A rare cousin of Kombucha, Jun is made by fermenting tea and honey with a SCOBY, creating a natural effervescence. The Jun SCOBY (culture) and Kombucha SCOBY (Symbiotic Colony of Bacteria and Yeast) look similar but thrive on completely different substrates; Jun being honey and Kombucha being sugar. Our authentic heirloom Jun SCOBY feeds on honey, whereas Kombucha's SCOBY feeds on Cane Sugar, and is uniquely adapted to work with the host of bacteria, organisms and antimicrobial properties present in honey. The result of this fermentation is a delicious and healthy drink that contains probiotics, prebiotics and amino acids. This ferment features a lighter and smoother taste that does not present vinegar tones that are prominent in other Kombucha varieties on the market.
Being fermented with honey, WILD TONIC® is both prebiotic AND probiotic, another differentiator from traditional Kombucha! Probiotics introduce bacteria into your gut. Not just any bacteria, but good bacteria that is essential for good gut health. Prebiotics are fuel for probiotics to do their job. So, in essence, WILD TONIC®contains double the benefits!
WILD TONIC® is available in 3 varieties: Non-Alcohol, 5.6% ABV and 7.6% ABV! All varieties are hand-crafted with organic fruit juices, herbs & botanicals creating tantalizing flavors. Our non-alcohol Kombucha is 100% fermented with honey while our alcohol line uses both honey and organic golden cane sugar in the ferment to increase alcohol levels while at the same time leaving a clean, crisp flavor profile.