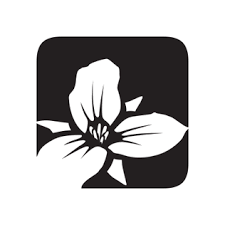 Trillium
Boston, Massachusetts
Our Story
QUALITY • HOSPITALITY • INNOVATION • SUSTAINABILITY • PASSION 
Trillium opened in March of 2013, by JC and Esther Tetreault with the desire to create a lifestyle and experiences through the lens of a modern New England farmhouse-inspired brewery. Launched with three employees and the support of family, friends, and community, our little brewery located on Congress Street in Boston's Fort Point neighborhood has grown to a team of more than 300. Every member of our organization has incredible drive and purpose, working passionately each day to elevate the quality of the Trillium experience.
Artisanal beverages are central to everything we do, and our core values drive the approach to our portfolio: a desire to continue pushing boundaries of experimentation through education; a focus on hospitality by offering a wide range of styles for a diverse audience; and innovation to keep our team excited and engaged. With hundreds of unique offerings available each year, we take pride in the diversity and breadth of beer, seltzer, and wine that we produce.
Our culinary philosophy aims to reflect our New England roots and the various communities within. Working closely with more than 30 local vendors, the restaurants at Fort Point and Canton shine the spotlight on nearby agricultural systems while incorporating seasonal produce from our own farm in North Stonington, Connecticut. We also aim to learn from various communities in New England, from indigenous to immigrant, so we can do our part to maintain an important connection to the land and its history.
Every beer poured and every dish served represents a commitment to our environment. From carbon dioxide recapture and reuse at our production brewery, to employing bio-intensive regenerative agricultural practices, it's imperative that we minimize our footprint and do our part to ensure that the future is brighter because of it. Through our philanthropic initiatives, we're able to work closely with partner organizations to support causes that are close to our hearts and roots.
New England is our home. With two year-round locations in the Fort Point and Fenway neighborhoods, as well as seasonal beer gardens on The Boston Common and The Rose Kennedy Greenway, Boston is the heart of our operations. Journeying outside of the city, you will find our production brewery, restaurant and taproom in Canton. Our farm in North Stonington, Connecticut rounds out our six current locations.