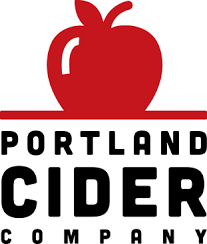 Portland Cider Company
Portland, Oregon
Portland Cider Company was started in the fall of 2012 by an Oregonian and a family of British expats with the mission of bringing handcrafted cider in the English tradition to the northwest.
They don't use concentrates, flavorings, colorings, or anything you wouldn't want in your cider.
Their cider starts with fresh pressed juice from Northwest grown apples.  They then carefully ferment it using yeast that protects the delicate characteristics of the fruit.  The results are cider blends that are easy to drink, refreshing, and downright delicious. They just use the finest Northwest grown fruit. Always gluten free.  Drink it, it's good!
Portland Cider Company

3638 SE Hawthorne Blvd
Portland, Oregon 97214
Phone: (503) 206-6283
Email: sales@portlandcider.com
Website: http://portlandcider.com/