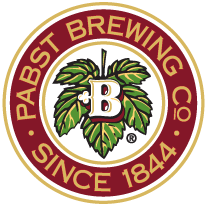 Pabst Brewing Co
San Antonio, TX
At Pabst we're as passionate about the beer we make as you are about the beer you drink!
Since 1844, we've been creating great beers for great times that continue to win awards at national and international festivals, like the Great American Beer Festival®. Pabst has won 120 medals there – more than any other brewery! In fact, Pabst has been honored as the Large Brewery of the Year two times – back-to-back in 2006 and 2007.
Each of our brands follows time-honored, uncompromised brewing processes that are more than traditional – they're legendary. Our brands are like family and hometown friends – a familiar part of your life, timeless and always true to character. With more than 25 different and distinct beers, you're sure to discover a beer that is more than just a drink – it's a part of your heritage.