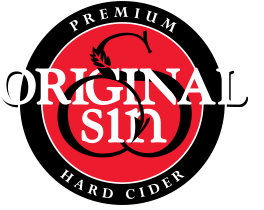 20th-century American ciders were sweet, syrupy – a far cry from the dry, crisp, revolution-inciting ciders of our country's past.
In 1996, Gidon Coll wanted to reconnect America to its roots by creating a traditional cider with the complexity to satisfy today's discriminating palates.
But where to begin?
Coll immersed himself in the history and the craft of cider. He fermented batch after batch in a small upstate New York winery. A wide-range of heirloom apples varieties were tasted and tested. He sought counsel from a local wine expert and from the owners, bartenders and patrons of bars he frequented in New York City's Lower East Side and East Village. He collected feedback from everyone he knew, adjusting and tinkering with his cider until it was clean, crisp, and practically perfect.  Then he enlisted friends to painstakingly hand-label bottle after bottle. He lugged cases and cases in and out of NYC's subways, delivering bottles to establishments of Manhattan and Brooklyn.
And it wasn't long before Original Sin began receiving wide acclaim from sources as diverse as The New York Times, New York Post, Paper Magazine and Market Watch.
Today, you can find  Original Sin's unique, award-winning ciders in over 30 states, as well as overseas. But it all started here in the New York — inspired by our country's past: a clean, crisp, DEVILISHLY DELICIOUS cider for our future.