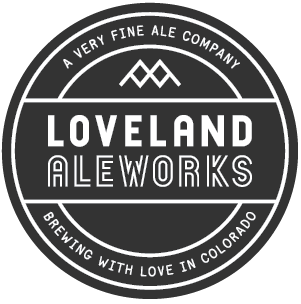 Loveland Aleworks
Loveland, CO
Loveland Aleworks is an independent, family-owned brewery offering a selection of small batch handcrafted beers.
We are passionate about brewing ales that we, and our customers, believe in — quality ales, made well, using the best ingredients. A simple combination.
We don't limit ourselves to brewing a certain style of ale. We brew what we like, but we're sure to share the rewards.