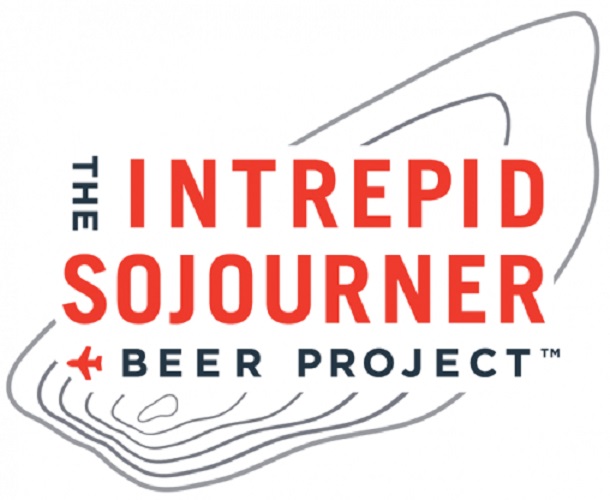 Intrepid Sojourner
Denver, CO
Drink globally locally! At The Intrepid Sojourner Beer Project, beer tells a story. While many brewers come from science & engineering backgrounds, head brewer Andrew Moore is an adventurer, an explorer, a storyteller. He fell in love with craft beer when he moved to Boulder for grad school in Classical archaeology. He began homebrewing as a distraction from homework when he wasn't on digs in the Mediterranean & eventually decided his love for beer was a perfect way to explore his passion for travel, history, & culture.
We've seen a great expansion of the concept of what beer can be in the last generation, but we know beer can still become so much more. Andrew has expanded his repertoire beyond flavors influenced by his digs in Turkey, the birthplace of his stout with Turkish coffee & his hefeweizen inspired by the apricots he'd pick straight from the field during lunch breaks on digs. The Intrepid Sojourner thoughtfully sources spices & herbs for flavors inspired by cuisines the world over – from the peated malts of Scottish whiskies to Mexican chocolate & horchata ingredients; to sweet Italian basil, Thai basil, purple basil; to chai & chamomile; to lavender, garlic & sage; to cardamom, cubeb pepper, & blade mace; to pears, Moroccan medjool dates, & roasted Palisade peaches from right here in Colorado – enhancing flavors inherent to indigenous beer styles to both fascinate the beer expert & simultaneously make beer more accessible to craft-brew skeptics.
And as a complement to the contemporary standards you expect in a Colorado brewery's taproom – such as our West Coast & rye IPAs; Czech-, German-, & American-style pilsners; Belgian blondes & quads, Bavarian weizenbocks & doppelbocks, English ESBs, Irish Reds, Scottish 80 shillings, & French saisons – you'll find clever twists, such as an IPA with all-New Zealand hops (Pacific Jade & Motueka) & a British-style brown ale with American IBU muscle, as well as regional & historical styles like the oak-smoked Polish grätzer – the "Polish Champagne" that went out of commercial production when the Communist government collapsed – the Finnish sahti, traditionally brewed with juniper for want of hops in the Nordic countries – the Australian sparkling ale, a highly carbonated pale ale made to compete with light lagers Down Under – the Slavic kvass, Mesoamerican chichi & pulque, & others.
While the Intrepid Sojourner Beer Project is a place to experiment with new styles & flavors, & it's also a place to learn the fascinating stories of world cultures & of beer – & of course, it's a place to make your own new stories while you explore new beers with your friends. Inspired by travels, our beers will send you on a trip down memory lane, evoking memories of your travels & giving you wanderlust for new adventures. It's a place share your tales with friends, hear other people's stories, & plan your next sojourn with our free wifi & growing library of travel guides. Drink globally locally!