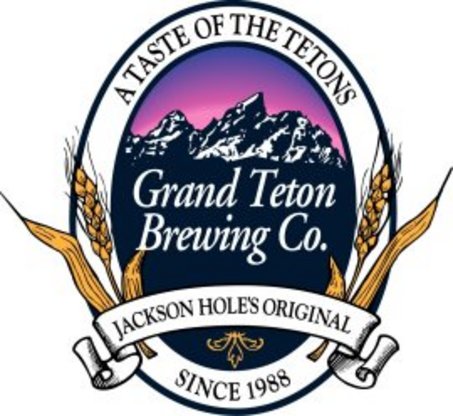 Grand Teton Brewing Co
Victor, ID
Grand Teton Brewing Company was founded in 1988 by Charlie and Ernie Otto as Otto Brothers' Brewing Company, which was the first modern "micro" brewery in the state of Wyoming.
In a quest for full-flavored, freshly-brewed, locally-produced beers, Charlie and Ernie, brothers of German-Austrian descent, built a small brewhouse in Wilson, Wyoming and secured the first malt beverage manufacturers' permit issued in Wyoming in 35 years. Believing that great tasting, preservative-free, authentic hand-crafted beer could find a niche in the modern marketplace, the Otto brothers presented their flagship amber "Teton Ale" to local draught establishments in 1989. "Old Faithful Ale" and "Moose Juice Stout" brews soon followed.
In 1989, the brothers discovered a long forgotten container, a European lidded tin-pail known as a "growler" and reintroduced it in a modern, 64-ounce glass jug version. "Growlers" are now found at breweries throughout the nation. Otto Brothers' Brewing Company enjoys the credit for having recreated this novel and environmentally-friendly idea.
The brothers wanted to bring Wyoming its first brewpub but state law prohibited breweries to act as retailers. Charlie was undeterred and in 1989 began three years of letter writing, phone calling and grass roots organizing to bring about the legalization of brewpubs in the Cowboy state. In 1992, Otto Brothers' Brewing Company opened Wyoming's first brewpub in Wilson.
With the opening of the brewpub, the popularity of Otto Brothers' fresh beers grew rapidly, so in 1992 the brewery embarked upon acquiring a 22-ounce bottle production line. This success created an even greater demand for the brothers' microbrews so in the Spring of 1998 ground was broken for a new brewery at the base of Teton Pass in Victor, ID. The proximity to locally-grown barleys and Northwest hops, as well as nearby Teton Glacier water, made for an excellent location.
The new facility boosted annual production to 10,000 barrels, with a fermentation system allowing for both ale and lager production. The high-speed, 12-oz. rotary bottling line allows for in-house control of product and production demands. This expansion not only allowed the brothers to distribute their beer to the entire state of Wyoming, but also throughout Idaho, Montana and Utah.
The name change from Otto Brothers' Brewing Company to Grand Teton Brewing Company occured in the Fall of 2000. The new name portrays a more regional and recognizable marketing approach, while still maintaining a proud history and tradition.
Grand Teton Brewing Company is the original brewery of Grand Teton and Yellowstone National Parks. We have been brewing our handcrafted beers at the base of the Tetons since 1988.