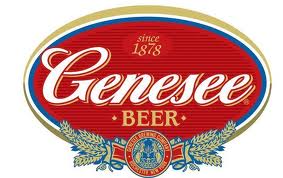 Genesee Brewing Company
Rochester, NY
This is a place where honest people have brewed honest beers for generations. Today, more than 500 employees focus on crafting and bottling quality beers every day.
Founded in 1878, The Genesee Brewing Company, based in Rochester, New York, is one of the largest and oldest continually operating breweries in the United States. The Brewery makes the Genesee line of beers, including the iconic Genesee, the refreshing Genny Light, and the original Genesee Cream Ale.
The Genesee Brewing Company is part of North American Breweries, the largest independently owned beer company in the United States. With a focus on product quality, facility upgrades (including the relighting of the iconic Genesee Beer & Ale sign), conservation initiatives and employee safety, North American Breweries has invested in the Genesee family of beers, its employees and the community.
With a refreshed sense of pride and purpose, The Genesee Brewing Company will continue brewing the quality beers that people have loved for over a century.
Genesee Brewing Company

445 Saint Paul Street
Rochester, NY 14605
Phone: (585) 546-1030
Email:
Website: http://www.geneseebeer.com