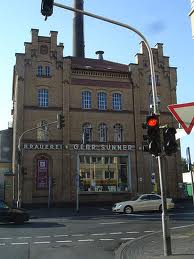 Sünner Kölsch beer is for sophisticated connoisseurs of good taste and an expression of solidarity with real famous Cologne tradition and lifestyle. The requirement for good taste, of course, quality.
Sünner beers for only the best raw materials in the careful brewing process are used: locally grown malting barley, hops from the Hallertau region famous, and pure culture yeast from their own brewery particularly soft water from our own wells on the brewery premises. It is fed by an underground aquifer which leads particularly soft water from the Bergische Land to us. A precious treasure of excellent quality that comes the benefit Sünner beers.
Crucial to the great taste of the traditional brewing Koelsch Sünner way and the recipe, but this remains a closely guarded secret of the master brewer. Is naturally brewed under the German Purity Law of 1516.
The brew house with the well-polished copper kettles is a real highlight for everyone. Here you can also make his own picture of the living Sünner brewing tradition.
As the first Kölsch brewery in Cologne Sünner has its own unfilteredwheat beer brewed. Another specialty, not only in the brewery beer garden, but in the entire Sünner-catering and at home is becoming increasingly popular.
Also Sünner malt has its unique taste a solid fan base, and this not only small connoisseurs. Quality Everybody likes it.