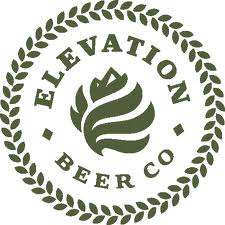 Elevation Beer Company
Poncha Springs, Colorado
Four friends; Carlin, Christian, Sheila, and Xandy, started Elevation Beer Co. on a cool Colorado night over a few beers and a backyard BBQ.
We all had the same dream of starting a brewery that brewed the highest quality barrel aged and specialty beers we could imagine. At the same time we all dreamed of living in an area of Colorado that would allow us to sneak out of the brewhouse to catch a four-pound trout, hike a 14,000-foot peak, or slash through some of Colorado's famous powder. In the winter of 2012 we made our dreams a reality and took the leap and started brewing in Poncha Springs, Colorado.
Poncha Springs
Known as the 'Crossroads of the Rockies' Poncha Springs is home to a bustling metropolis of 495 souls.
Just minutes from Monarch Ski Area, the Arkansas Headwaters, Fifteen 14,000 foot peaks, Poncha Springs and the nearby town of Salida serves as the 'Base Camp' to some of the best outdoor recreational activities in the country, with some of the best fishing, hiking, and skiing in the state all located in the magestic Chaffee County.
Elevation Beer Company

115 Pahlone Parkway
Poncha Springs, Colorado 81242
Phone: (719) 539-5258
Email: info@elevationbeerco.com
Website: http://www.elevationbeerco.com