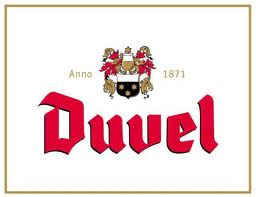 Duvel Moortgat Brewery
Cooperstown, NY
Its strong golden
pale ale
, Duvel, is the company's best known product which is exported to more than 40 countries. Duvel (pronounced
[ˈdʏːvəl]
) is
Brabantian
,
Ghent
and
Antwerp
dialect for devil, the standard
Dutch
word being duivel.To commemorate the end of
World War I
, the Moortgats named their main beer Victory Ale. But during the 1920s, an avid drinker described the beer as "nen echten duvel" (a real devil in
Brabantian
Dutch) – perhaps in reference to its formidable alcohol content (8.5%
ABV
) – and the name of the beer was changed to Duvel. It has become the brewery's flagship beer.
[3]
Considered by many the definitive version of the Belgian Strong Golden Ale style, Duvel is brewed with Pilsner malt and white sugar, and hopped with
Saaz hops
and Styrian Goldings, the yeast still stems from the original culture of Scottish yeast bought by Albert Moortgat during a business tour of the U.K. just after
World War I
.
In 1923 the production of Duvel began with just a few crates. Today, Duvel is enjoyed literally all around the world (in over 60 countries) by countless beer lovers. The beer is still brewed with profound respect for the original recipe and the time it needs to mature.
Duvel Moortgat Brewery

21 Railroad Avenue #32
Cooperstown, NY 13326
Phone: 1-607-544-1800
Email: info@duvelusa.com
Website: http://www.duvel.be/