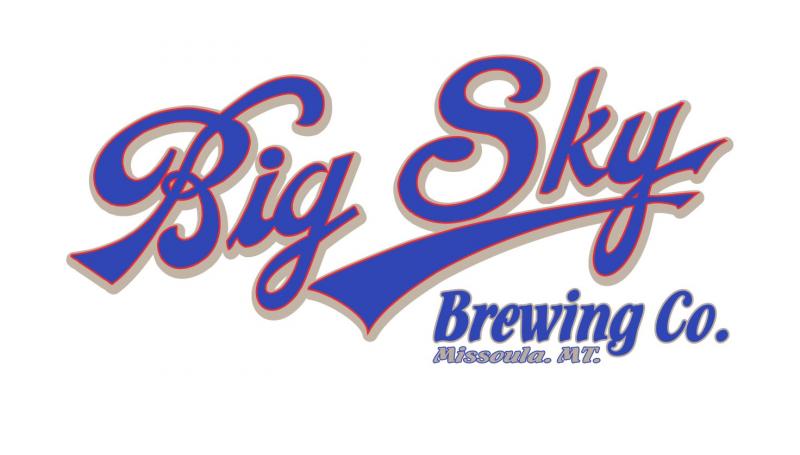 Big Sky Brewing
Missoula, MT
Big Sky Brewing Company was started by Neal Leathers, Bjorn Nabozney, and Brad Robinson. Brad and Neal had been homebrewers in Michigan since the mid 1980's, and had moved to Missoula with a group of friends in the summer of 1990. In the early '90s they worked at Sportsmen's Surplus and High Country Sports where they met Bjorn. One of Brad's first nights in Missoula was spent at the old Iron Horse when it was attached to Bayern Brewing Company down at the end of Higgins Avenue. He was impressed by Bayern's lagers, but felt that there was room in Missoula for a second brewery; and since Neal and Brad specialized in brewing English style ales he felt that an ale brewery would be producing very different beers than Bayern Brewing Company did. Neal agreed, and the two began to work on starting up a brewery.
Their first step was to produce and "star" in a series on MCAT (Missoula's local cable access television station) called Beer Talk. The show consisted of Brad and Neal tasting various beers, usually microbrews or imports, and commenting on what they liked and did not like about them. The program immediately set viewership records and led to many of the most successful call-in programs in MCAT's history. If nothing else, Beer Talk showed a lot of Missoulians that Brad and Neal were passionate about beer! Unfortunately, neither of the two had much business experience, nor did they have a lot of local connections. That is where Bjorn entered the picture.
Bjorn was just finishing his B.A. in finance at the University of Montana. As a final project he was assigned to write a business plan. He chose to write up a plan for the brewery that Brad and Neal had been babbling about for a couple of years, and it was that business plan that really got the ball rolling towards making Big Sky Brewing Company a reality. Bjorn, Brad, and Neal took the plan to local attorneys, accountants, and bankers. They rewrote and improved it numerous times and finally went out to find investors. Bjorn is a native Montanan and he knew a lot of local business people. Also, both he and Brad are great salesmen, so while Neal stayed at home and brewed test batches of beer, Bjorn and Brad went out and raised capital. After about a year and a half, Big Sky Brewing Company had enough cash in the bank and a large enough bank loan to begin purchasing equipment and renovating its original location at 120-A Hickory Street.
 
We brewed our first batch of beer, Whistle Pig Red Ale, in mid-June of 1995 and hit the market with it just in time for the 4th of July weekend. A couple of months later, Moose Drool Brown Ale and Scape Goat Pale Ale followed, and Big Sky Brewing Company was on its way.
The company was a draft only brewery (no bottled beer) for its first five and a half years. We brewed everything on Hickory Street, but we realized that to really become a regional player we had to find a way to put our beer into bottles. The Hickory Street brewery was not nearly large enough to allow for bottling, so we began working toward building a new brewery. While we were raising funds for the new brewery, we worked out an arrangement to brew our beers at Portland Brewing Company a few days a month. Then Portland Brewing Company bottled our beers and shipped them out to our distributors. Finally, in early 2002 we broke ground on a new brewery on Trumpeter Way just north of Missoula's airport. We began brewing in the new brewery in September of 2002 and started bottling our beer there in January of 2003. Since then, we have been where we always wanted to be, brewing and packaging all of our beer right here in Missoula.Fortunately for us, we're brewing a lot of beer here! In 2009 we were somewhere around the 45th largest brewery in the U.S. with total sales of over 36,000 barrels. That works out to around 500,000 cases or nearly 2,000,000 six-packs of beer that we sold last year. We sell our beers in twenty-four states, basically everywhere west of the Mississippi (except Arkansas and Louisiana) plus Wisconsin,  Illinois and Michigan. Montana is still our #1 state for sales.
Big Sky Brewing

5417 Trumpeter Way
Missoula, MT 59808-8680
Phone: (406) 549-2777
Email: info@bigskybrew.com
Website: http://www.bigskybrew.com/