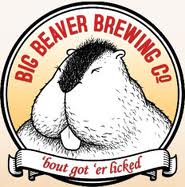 Big Beaver Brewing Co.
Loveland, CO
Let's build a sustainable community supported brewery that makes great beer! This can only be achieved with the support of regular customers that purchase beer in reusable containers directly from the brewery. The customer returns the empty packaging and purchases more beer to complete the cycle.
Of course, this model is not novel or new, it was in fact the norm prior to the industrial revolution. You had no choice; single use packaged beer was not available. Now we have more choices than ever as consumers. Why would anyone buy directly from a brewer and agree to return the packaging? I think there are people in this community that want to reduce their carbon footprint and drink great beer at the same time. The important question from the brewers' point of view is how many people will hop (pun totally intended) on the "Big Beaver beer cycle"? The answer is a lot!!
We have been overwhelmed with demand since we opened in October 2010. The little tasting room expanded two times and the patio expanded once in 2011. The brewing system has expanded four times. The walk-in cooler space has expanded three fold. At this point we cannot expand any farther in this space—parking and fire code issues. So now what? Not sure. Obviously, expanding will either require moving or building another brewery. The key here is that the local community has embraced this brewery, so the last thing I want to do is move the brewery, but at some point in the future it might be necessary to keep up with demand.
I just want to thank all our regulars and the tourists that stop in and support this crazy old concept—consume locally brewed beer in reusable glass (are you freaking nuts).
I look forward to meeting you and sharing a laugh.
Sincerely,
Peter Villeneuve brewer/janitor/server/bookkeeper/check writer/manager/inventory guy/shopper/ heretic
Big Beaver Brewing Co.

2707 W Eisenhower Blvd
Loveland, CO 80537
Phone: (970) 818-6064
Email: contact@bigbeaverbrew.com
Website: http://www.bigbeaverbrew.com/