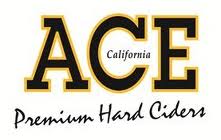 We have been making ACE ciders for 15 years in the beautiful Sebastopol area of Sonoma County in California; right along side of famous world renowned wine makers.
Thanks to Ace Hard Cider – America's Best – the cider business in America is growing rapidly, There really is a refreshing alternative to simply beer and it's Ace's!
Unfortunately, some ciders never see an apple and are poor representations of the category and have given hard cider a bad name. Many ciders are far too perfumy almost Jolly Rancher-tasting and a put-off to those seeking a crisp alcoholic refreshment. Some ciders are very dry and barnyard tasting, especially some of the imports. We challenge you to take a taste test of your own if you don't believe ACE ciders are America's Best!
Our Award-Winning Ace Hard Ciders are very pure, clean and refreshing because we use ONLY the best eating apples for our juice and the best ingredients we can buy, There is a big difference between Ace Hard Ciders and other brands.
We realized that the cider industry in the United States had been weakened in the past by some poor quality ciders on the market and some consumers have been turned off. Now is the time to try something new and exciting to drink. ACE hard ciders are great refreshment, chilled on their own and elegant enough to bring to the dinner table, pour in your favorite glass and have with a variety of meals.
Ace Cider

2064 Gravenstein Highway North, Building 4
Sebastopol, CA 95472
Phone: (707) 829-1101
Email: info@acecider.com
Website: http://www.acecider.com