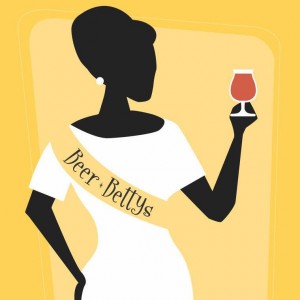 The Mayor of old town's beer bettys
Welcome to the Beer Bettys! Ive been asked to explain a little bit about how the Beer Bettys work.
We try to meet every Tuesday at 6:45 sharp. I try to have a guest speaker and/or some type of educational piece to the meetings for the first 1/2 hour. We usually have either a pint or a flight of beers that accompanies the educational piece. The Mayor will offer the beer at a discounted price for the event. (A flight for instance usually runs $8.00 but for the Betty event, we sell them for $5.00)
There are no membership fees to be a Betty and participation in the flight is optional.
We recently started to ask people to RSVP so that we could manage where in the bar we would have the event and be able to begin to pour the flights early and have them ready as the meeting starts.
The list of upcoming events will be emailed out to the Bettys that have asked to be on the mailing list around the 1st of each month and will include links to the sign-up forms that we have on line for each event.
After the emails have gone out, we will post the events on the Bettys Facebook page.
Sometimes, we offer extra field-trips to breweries etc…details will be in the email/ on-line per event.
We ask only that the Bettys try to keep chit chat to a minimum while the presentation happens- and then we open the rest of the meeting up to socializing.
We have a limited amount of tee-shirts available for purchase and they are $18.00
Thank you for your interest and we hope to see you next Tuesday.- KB