The Mayor of Old Town is now offering a beer training event for you and your friends!  We've tapped into the classes, trainings and stories that we've been told over the years to create a "unique" introductory training for understanding beer.  This is not a Cicerone class.
The training combines basic brewing, geography, tasting and beer history into a talk that is both entertaining and educational.
Do you want to host an event?  We make it simple- pick a time that you'd like to have the event and then submit the form below. We will get back to you to confirm that we can do the event on your proposed date/time.  The classes are for 8 people.  After we confirm the date/time with you, we will send you a link to a registration page.  You can pay for the entire event (if it's your treat), or, you can send out the registration page to your guests- inviting them, and allowing them to register and pay as they sign up.
The entire event takes about 2 hours total. We will take a short 15 minute break in the middle for snacks and bathroom breaks.
The cost is $50 per person.  This INCLUDES your tax and tip!!  You will receive roughly (beers change constantly) 16-18 sample glasses of all styles of beer to try during the training. People can get a bit sideways during the training because it is a lot of beer! Your group will want to have a good "base" of food in your bellies before taking the class. In addition to this, please plan to have a safe ride home following the event. We will have additional munchies for you to snack on during the event which are included in the cost.
Photos with Kevin are an extra $1 per photo.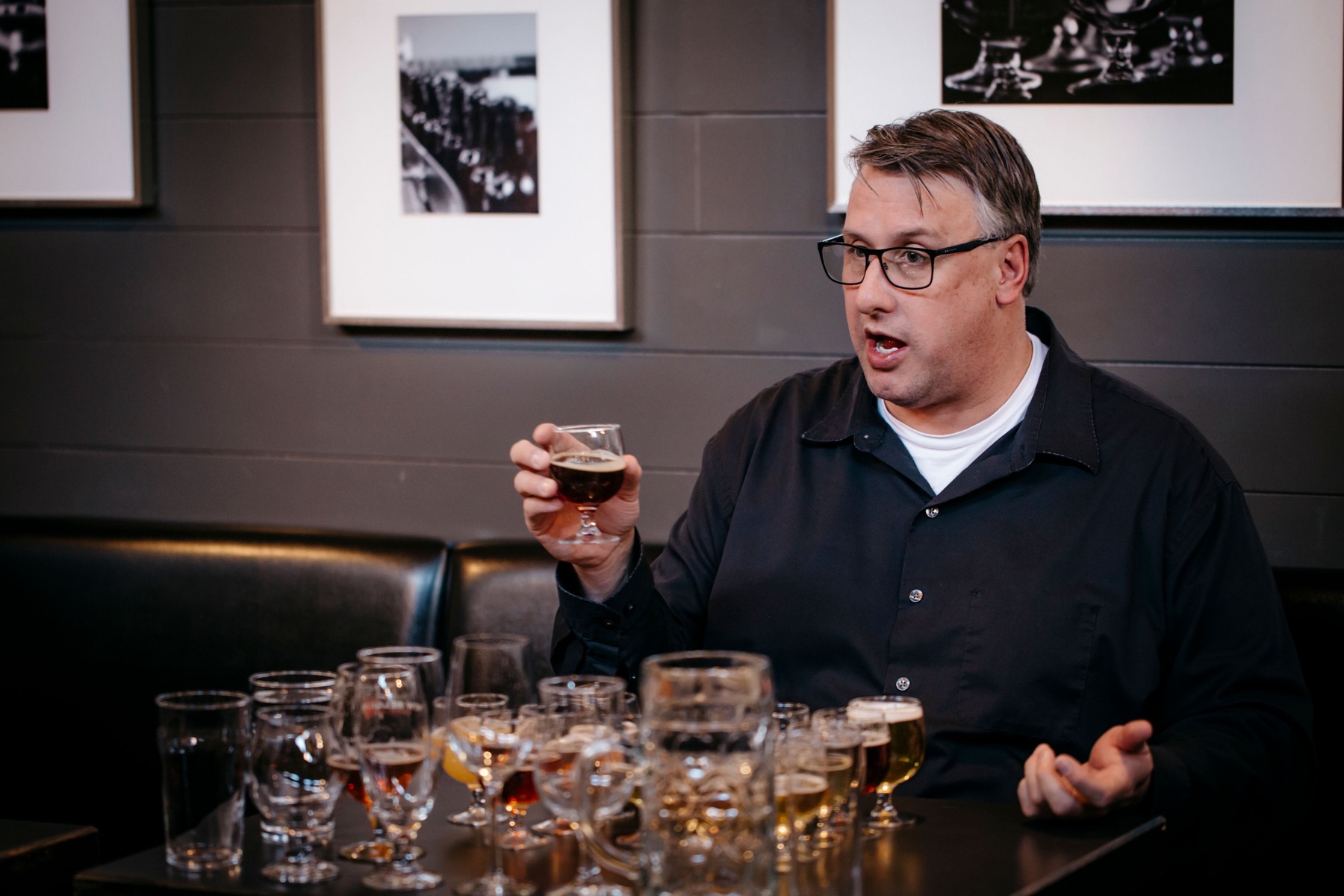 "Kevin Bolin and the entire staff at The Mayor of Old Town are wealth of knowledge. The beer training event was both fun and educational. It was truly fascinating to learn about the science and history of beer. Whether you're a homebrewer, craft beer enthusiast, or just wanting to learn more about the beer industry in general, this event is for you."
"Wow! Who knew I could learn so much about beer in such a short time. Tonight was a blast and now I know how to choose all my favorites. Thank you!"
"Beer 101 was a great way to celebrate my birthday. The class is easy to follow, fun, interactive (I do NOT recommend you attempt to drink even close to all of the samples) and Kevin is incredibly knowledgeable on the topic. I came out of it with a better understanding of why I like the types of beer I do and an open mind to styles I wouldn't have previously ordered. I really enjoyed learning the story of how the different kinds of beer came to be."
"Kevin rocks! Beer training was a blast as well as educational. A "must attend" event of the year!"