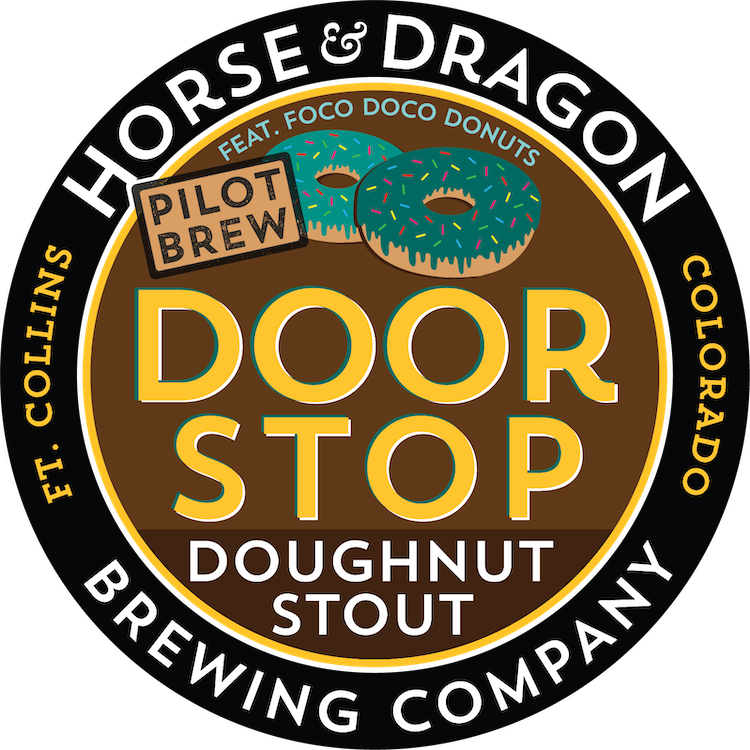 (A very special) KEEP THE GLASSWARE W/ HORSE & DRAGON (& FOCO DOCO)
March 19, 2019 — 6-8pm
When: Tuesday March 19, 2019, — 6-8pm
Join us from 6-8pm as we welcome both Horse & Dragon Brewing and FOCO DOCO in to the Mayor of Old Town for a very special tapping.

Introducing Horse & Dragon's Limited Door Stop Doughnut Stout Featuring FOCO DOCO Donuts! FOCO DOCO will be here also to "garnish" the beers with a little special something!

We will have the only 1/4 barrel sold out to the market!!  You will also be able to try this beer at the H&D tasting room.

A brewery rep will be in to talk about the brewery and give out glassware.
Learn more about Horse & Dragon HERE
Learn more about FOCO DOCO HERE
We will be featuring :